Welcome to Lucas County, Ohio!
I believe that everyone loves to be remembered in some way. It may be a telephone call, a greeting card, a surprise visit, or even a silly email. To bring joy to a person by something so simple warms my heart. By remembering those that have already passed or have made an impact on someone's life is equally important. They all are a part of our history and who we are today. By reading these biographies, all of us learn a few details about each individuals life. This helps us to connect to them in some way and have a better idea about the type of person that they were.
They may be gone, but not forgotten!
In May of 1997, this project was organized by Jeff Murphy, using the established KY Biographies Project as a model. State coordinators were sought to set up their own state project. They were offered the system design and tools created for the KY project, but were free to set up their project in any way they chose. I am Teresa Casiano and I coordinate this project for Lucas County, Ohio. Volunteers are needed to enter, edit, and archive the biographies for each project. If you have biographies you would like to donate for Lucas Co., OH, please contact me. If you would like to volunteer to coordinate a county please contact the Ohio State Coordinator, Tina Hursh.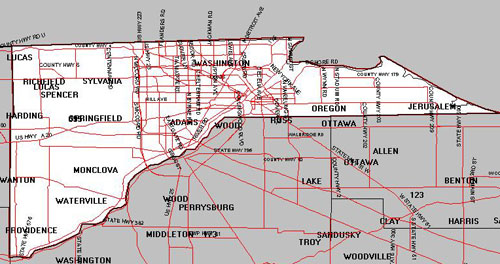 In memory of Anna Josephine (Moore) Searcey
1926-2005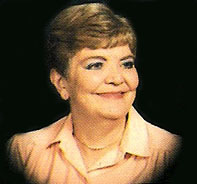 "You will always be alive and in our hearts and memories"

View Cemetery and Tombstone Photos From Various States

The Gee - nee - al - a - gist
Submitted By: Don Firsdon [don-shrlky@juno.com]
They think that I should mow and trim
And be a model guy.
I tell them itís more interesting
To know when grandpa died.
They simply will not understand
Why I never go to bed...
I'm busy living my own life,
Plus two hundred older years instead.
Why waste the time we have on earth
Snoring and asleep?
When we can fight off Indians and
sail upon the deep?
We have preachers and lawmen,
Soldiers, more than a few...
And yes, a few old scoundrels
And a bootlegger or two.
How can a man find this life
An awful drudge or bore?
When he can live the lives of all
Those kinfolks who lived long before?
Two hundred years from now
Why, no one will ever know
Did I clean the carpet..?.
But they'll see our Family Tree and glow...
Knowing their dear old granddaddy
Left for posterity
Not clean washed cars and weeded flower beds but a completed Family Tree!
So let repairs go unmade,
I've better things to do...
Like finding old birth records
T'will give you all a clue,
To why old great grand-daddy
Grabbed the family branches with glee
And let the faucets drip
While he worked upon the Tree!